Show images
About us
Sotwell Hill House is a late Victorian country house which has been sympathetically restored and enlarged over the last twenty years by its present owners.
Set in almost twenty acres of landscaped parkland, the well appointed house now provides a pleasant and relaxed atmosphere for elderly people who require twenty four hour care without nursing.  It is ideal for those wishing to spend their retirement years in comfort and security without the loneliness and stress associated with living alone.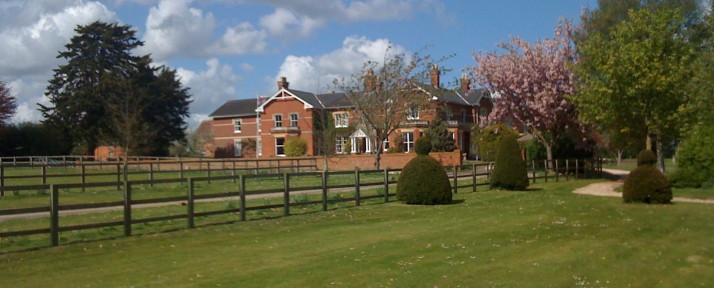 Accommodation consists of private rooms – both single and double.  Residents are invited to furnish their own rooms and so enjoy the comfort of familiar surroundings. To maintain our residents' dignity and independence all rooms enjoy the privacy of en-suite facilities together with television and private telephone.
The well appointed reception rooms are elegantly furnished and include all modern comforts.  The dining room overlooks the garden and paddocks while the main lounges and spacious conservatory enjoy magnificent views over the  lawns and unspoilt countryside to the Chiltern Hills beyond.
A modern "nurse call"  system is installed in each room and central heating radiators can be individually controlled.  The house is carpeted throughout.  A six person lift serves the first floor for the convenience of less mobile residents.
If the location, character and appointments of Sotwell Hill House appear unique they are equally matched by the quality of twenty four hour personal care we provide.  This includes assistance with bathing and dressing when required plus personal laundry services.  Being owned and run by the same family we maintain a very personal relationship with each client and individual preferences and needs are prioritised whenever possible.   Staff are selected for their patience and ability to understand and sympathise with the individual needs of our elderly residents.  We  organise a lively programme of activities and outings in which the residents are encouraged to participate if they wish.
We rigidly apply a NO SMOKING POLICY throughout the home.
Nutritious food, cooked in the English traditional style is  prepared by our experienced chefs using only quality ingredients, including fresh meat, eggs and vegetables from local sources.  Residents receive a varied, appealing, wholesome and nutritious diet which is suited to their individual requirements.   Special diets are catered for.
Local doctors are on call and free transport is provided for surgery appointments, dentist etc.  We are also well served by the community nursing service.  A physiotherapist is available by request and a chiropodist visits on a regular basis.  The home has its own fully equipped  hairdressing salon.  Holy Communion is celebrated twice a month.
Sotwell Hill House is fully registered and satisfies all statutory requirements regarding fire safety, hygiene etc.  Prospective residents are invited to stay for a month's trial period before making a final decision to ensure that we are really offering the accommodation they are seeking.
Visitors are welcome at all times.