Show images
Autumn Newsletter 2012
Autumn Newsletter 2012
Christmas approaching all our thoughts are towards making the Festive Season a special occasion for our residents.  The whole house is decorated in time for our Christmas Buffet Evening.  All families and friends are invited to join their loved ones for a social evening.  We are entertained by the Brightwell Church hand bell ringers who play festive carols.
The next major event over Christmas is our concert.  This event has grown in popularity over the years and is now a "must attend" on the calendar.   We hold yet another raffle during the afternoon, the proceeds of which are donated to a local charity.
We have lots of visiting groups over the Christmas period including the Roke and Benson Band, St. Mary's Church Choir of Wallingford and Steventon Church Choir. Brightwell Primary School and the local Brownie Pack also enjoy coming to sing carols during December.
To start 2012, we held our New Year's party on 1st January.  Fun and games were enjoyed by our residents and some visitors.  As always we took a party of residents to see Aladdin at the Corn Exchange in Wallingford on 12th January.  This was an evening performance so having the mini bus meant we were able to transport everyone at the same time.
Due to the popularity of our themed days we decided to continue this year and started with Valentine's Day followed by St. David's Day, St. Patrick's Day, St. George's Day and Easter.  The residents enjoy contributing to the decorations etc. during their craft afternoons which gives them a sense of achievement.   The dining room and conservatory are decorated on these special days and the chef prepares a three course meal to compliment the day.
In February we held our own Pancake Race.  Two teams – The Lemon Jiffies and the Sotwell Flippers consisting of staff members competed for the coveted trophy.  The race was watched by all the residents from the warmth of the conservatory.  Proving lots of fun, this will be repeated next year.
We are always happy for relatives and friends to join us for lunch and supper at any time during the year.  A small charge is made for this but on special occasions as Mothering Sunday it makes such a difference to our residents.
March saw our new Wet Room in use.  This has proved so beneficial for those residents unable to use a conventional bath or shower.
Our residents have their own communication system to family and friends by way of E-Mail.  This is called 'Simply Unite' and as residents are becoming more computer literate this has proved to be an interesting and fun tool for them to use, of course, with guidance.
Throughout the summer we have made full use of our mini-bus with trips to Littlehampton, Beale Park, and local cinemas plus local trips out for afternoon tea to Benson Waterfront and a sightseeing tour of Oxford.  The river cruise on the Thames was also a very popular outing.  We hired the River Time Boat Trust Cruise boat which is purpose built for wheelchairs etc.
Our in-house activities continue to play a big part in the home.  A weekly timetable is on display and residents are encouraged to take part thus providing stimulation and social interaction.  We also have various entertainers visit us which are incorporated into the activities programme.
Being in a very countryside location Sotwell Hill House attracts much wildlife.  We share all the experiences with our residents via the monthly newsround and encourage their own reports on sightings etc.  Not all have a happy ending as reported in the April edition when we presume a fox ate all 10 duck eggs in the flower urn.
Volunteers are always welcome at Sotwell Hill House and this year Matthew from Shillingford won the hearts of our residents when he embarked on a cycle race from Athens to London in July in aid of his chosen charity.  Our sponsorship of Matthew was much appreciated.  We tracked his progress via the internet and our residents were informed all the way.
Our staff are always happy to entertain the residents and in April our annual fancy dress Egg and Spoon race took place again watched by all the residents from the conservatory.
June saw us celebrating the Queen's Diamond Jubilee.  The staff worked extremely hard to make this a memorable occasion.  Everyone enjoyed a special Jubilee tea which was very much appreciated.
Although committed to enhancing the lives of those in our care we are also extremely aware of their needs and are proud of our reputation in the caring community.  This is highlighted by the many letters of appreciation received all of which can be viewed in our quality assurance file.
Strawberry Cream Tea was held on 24th June.  The weather on that day made it difficult to decide on an outside or indoor event.  We chose outside and once the marquees were erected the sun shone for the rest of the afternoon.
Olympic fever grabbed the house in July.  Many residents were accomplished sportsmen and women in their younger days and followed the events unfolding on their own T.V.s as well as the main T.V. in the library.
Sotwell Hill House has always been and continues to be a family orientated home.
Residents' birthdays are celebrated with a cake and a card with parties being arranged for special birthdays such as 100 years which has been a common occurrence over the last year.
To conclude this Newsletter we celebrated Halloween with a specially prepared lunch of Green Goblin and black spider soup followed by witches cauldron stew served with spooky potatoes and batty vegetables.  The sweet was Frogspawn pudding.  Guy Fawkes Night saw an impressive display of fireworks watched by the residents from the conservatory.
Search Categories
Search Archives
Latest Post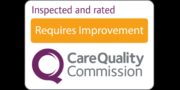 Please read our report Continue reading »